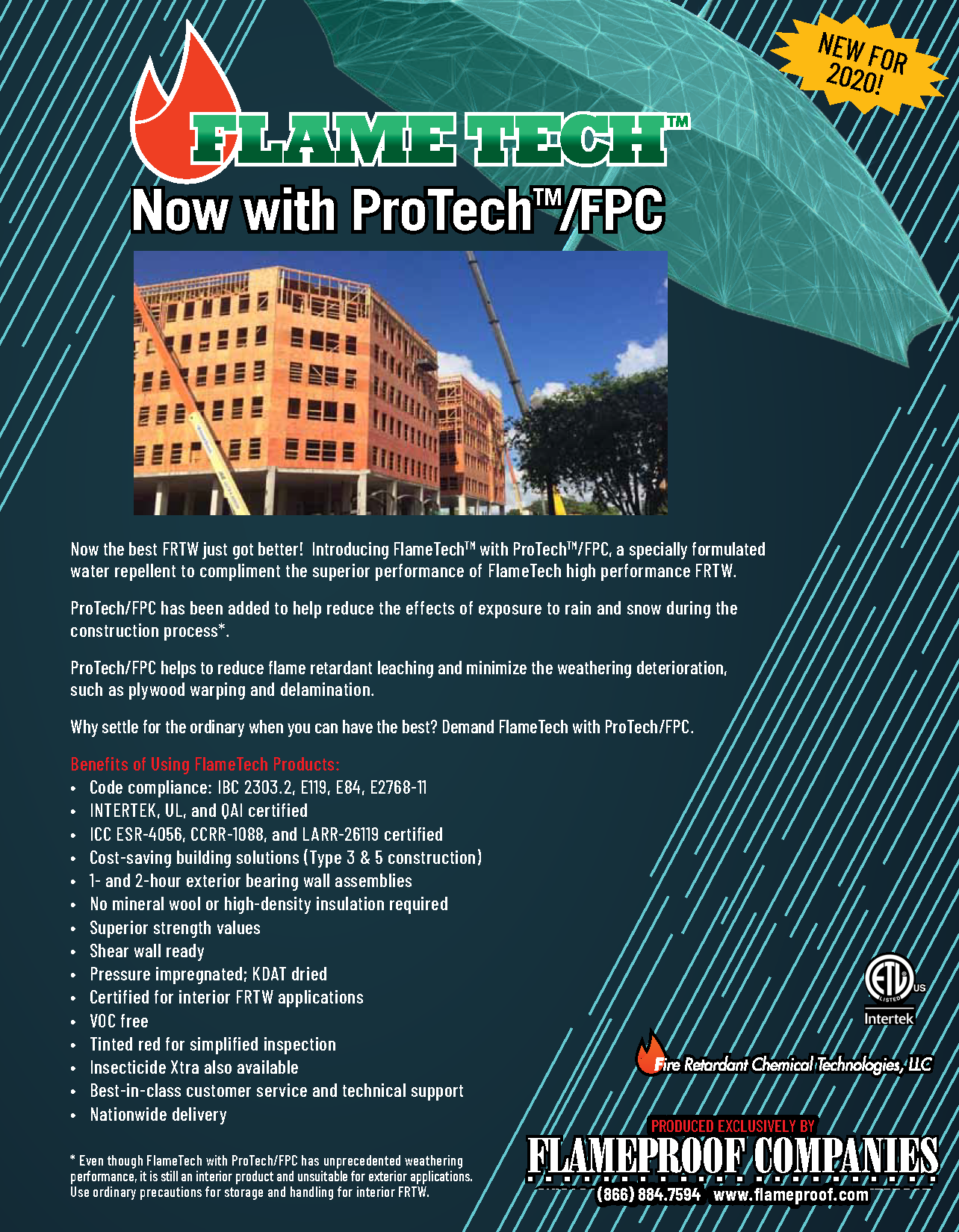 Fire Retardant Wood With Water Repellent
FlameTech with ProTech/FPC
Now the best FRTW just got better! Introducing FlameTechTM with ProTechTM/FPC, fire retardant wood with water repellent; complimenting the superior performance of FlameTech high performance FRTW.
ProTech/FPC has been added to help reduce the effects of exposure to rain and snow during the construction process*.
ProTech/FPC helps to reduce flame retardant leaching and minimize the weathering deterioration, such as plywood warping and delamination.
Why settle for the ordinary when you can have the best? Demand FlameTech with ProTech/FPC.